Happy Book Birthday! UNBOUND is Out Today!
It's finally here!!! UNBOUND is out today and you can snag your copy for just $0.99! I can't wait for readers to get their hands on Annabelle and Zachary's story. These star-crossed lovers are one of my favorite couples and I hope you'll enjoy reading their journey as much as I did writing it.
Last night I found out that Fresh Fiction's readers selected it as the Fresh Pick of the Day for today. How awesome is that? What a lovely book birthday gift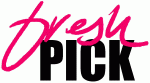 I want to give a special shout out thank you to the bloggers who are helping spread the word! Here's a list of the blogs that are participating in our launch day blitz. I hope you'll swing by and offer your support!